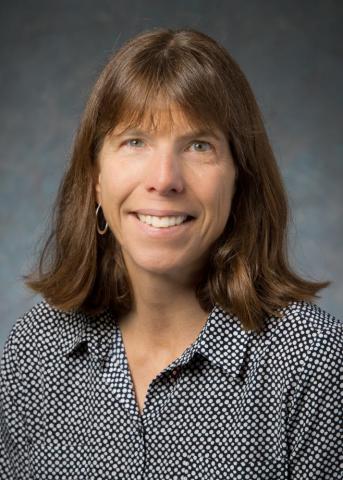 Mary Hulbert
Leeds, Massachusetts
Chart a course to a bold and inspired life.
Mary has made it her mission to guide her clients in creating the kind of life they really want – feeling fully engaged, happy and comfortable in their own skin … making an impact with greater consistency ... having the time to achieve at work while being the parent and partner they want to be. 
Mary loves the challenge and adventure of route-finding in trail-less, wild, mountainous terrain. That is just what she has helped individuals and organizations do for the past 20 years in her role as a facilitator, organization development consultant, and coach. Following Mary's lead, clients find routes around internal and external obstacles to achieve greater effectiveness and satisfaction.  
Leadership and learning have been the predominant themes in Mary's career, through her 10 years as a professional coach, 15 years as a facilitator, trainer and organizational development consultant, and many years in higher education administration and experiential/outdoor education. She earned her Bachelor's degree at Harvard University and a Master's degree at Antioch New England Graduate School, where she studied Organization & Management as well as Environmental Studies. Mary is a Professional Certified Coach (PCC) through the International Coach Federation and a Certified Professional Co-Active Coach (CPCC) through the Coaches Training Institute. She currently coaches people in leadership roles across a wide variety of industries.
Mary on Her Passions:
My family, our rescue doggy, sunrise in the wilderness, running, reading, learning, squash, travel and green living.
Mary on Her Coaching Style:
At all times, I aim to provide my clients with keen insights, thoughtfulness, down-to-earth honesty, and a balance of empathic support and bold challenges. By guiding them through the process of identifying and breaking through self-limiting beliefs, I help them gain confidence, harness their strengths and passions, and discover how to live and lead from the best part of themselves.
Specialties:
Leaders intent on taking their leadership, productivity and effectiveness to the next level while maintaining a healthy work/life balance

Women aspiring to increased effectiveness, self-confidence and influence

Those looking to shift from "getting by" to "alive and inspired"
Favorite Quote:
"What lies behind us and what lies before us are tiny matters compared to what lies within us." – Ralph Waldo Emerson
Core Values:
Honesty, Fun, Integrity, Excellence, Adventure
Testimonials
I love working with Mary. She challenges me to do things I know will make a difference.
My work with Mary has been one of the best experiences I have ever had in my career.
Mary knows how to push without being overbearing – how to be positive, encouraging and direct all at the same time.
Mary is a phenomenal communicator who helps me see new possibilities in the challenges I face as a leader.
Mary goes with me and speaks from her brilliant intuition, so I feel accompanied and led at the same time.
I genuinely felt like Mary cares about my well-being and improving my current personal/professional state.
Mary is approachable, tough with questions and direct, but so supportive and caring.
This coaching experience has been absolutely life/career-changing for me.
Mary is excellent and really helped me leverage my strengths!
I'm loving it and loving Mary!
Mary is insightful and has great communication skills. Always open and honest.