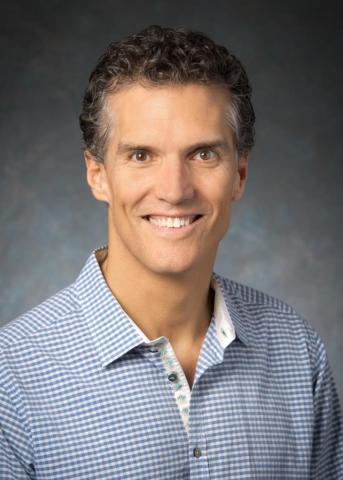 Michael Raymond
Winter Park, Florida
Intentionally create your most fulfilling life.
Michael inspires and guides his clients to engage fully as their own catalyst for change, embracing the life they have always wanted with courage and confidence. Motivated to action, they are equipped to bring out the best in themselves in all aspects of life.
Michael's experience spans more than 30 years of global entrepreneurial and leadership success, ranging from multiple start-ups to a FTSE 50 organization. His clients rave about his contagious energy, breadth of life experience and passion for encouraging others to realize their full potential.
Michael on His Passions:
I rejuvenate with yoga, fitness, surfing, skiing, meditation, travel, reading, music, living green and Djembe drumming. I love exploring life with my delightful wife, Christie, and three wonderful children: Khelsy, Josh and Jake.
Michael on His Coaching Style:
With compassion, insight, laughter and accountability, I inspire clients to reignite their aspirations. Releasing limiting beliefs, clients directly increase their happiness by creating a life of thoughtful intention. I love it when my clients experience breakthrough moments, realizing they are their own catalyst for change!
Specialties:
Anyone seeking to realize their full potential

Those intent on developing as leaders and successful entrepreneurs

Improving communication to foster stronger relationships

Individuals who want to grow their mindfulness, fitness and wellness

Leaders at all levels who want to consciously create their own legacy
 Favorite Quote:
"The best way to predict your future is to create it." – Abraham Lincoln
My Core Values:
Compassion, Courage, Equanimity, Love, Joy, Playfulness, Self-Discipline
Testimonials
It was my own journey; there were no rules. I did it because I was personally accountable and now I am flourishing both personally and professionally.
This was a fabulous experience for me and one of the best benefits our company offers its employees.
It has been over a year and I probably think about my conversations with Michael at least 3-5 times a week.
Michael has fundamentally changed who I am and what's important to me.
This has been a truly life-changing experience. I've been able to apply the principles I've learned equally in my professional and personal life.
Michael gave me the power to write my own destiny. I learned not to be afraid to look inward and make some of those hard decisions that most of us postpone or avoid.
Everyone needs a roadmap to travel into the unknown. Solidifying my core values has made my travels less eventful and more peaceful.
I have developed more self-confidence and a stronger inner peace with who I am, where I'm going and what I want for the rest of my life.
The staff has really come together as a well-functioning team with a high level of trust among the players. We couldn't have gotten here without Michael!
Michael is an incredible person who coached me to achieve new heights and experience life in a fulfilling and beautiful way.