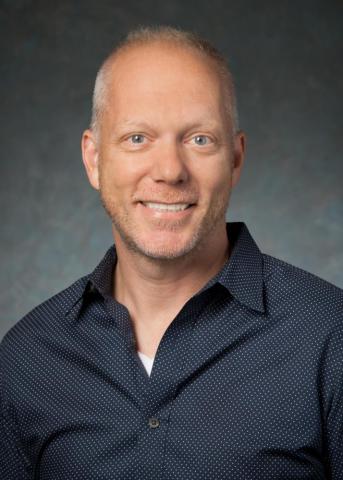 Mike Engsberg
Phoenix, Arizona
Transitions in life can be an opportunity for discovery.
Mike never sits still, but then, you might expect that from someone whose career is all about embracing change and making the most of transitions in life. Over the past 20 years, Mike has held senior HR roles with organizations large and small, and that experience has shaped his approach to helping clients navigate the changes they face at work and in life.  
In 2009, Mike created LAUNCH, a career transition program designed to help clients who find themselves at a crossroads. Now part of CCI's portfolio of services, LAUNCH takes clients on a journey, aligning their work with their strengths, passions, core values and personal mission, and moving in the direction of a more fulfilling future. For those who want to break out of something old and launch into something new, Mike is ready for lift off!
Certified as a Professional Coach by the Hudson Institute of Santa Barbara in 2005, Mike also completed the Coaches Training Institute coaching curriculum in 2008. Having served on the board of directors for the Urban League and the Multi-Cultural Foodservice and Hospitality Alliance (MFHA), he is currently a member of the International Coach Federation (ICF). Mike earned his Bachelor of Business Administration in Marketing at the University of Wisconsin-Eau Claire.
Mike on His Passions:  
Travel, running, hiking in the mountains near Phoenix, great food, walking Trevor & Murphy (the dogs), spending time with my partner, Jon … and chocolate chip cookies.
Mike on His Coaching Style:
I try always to be warm, open and ready to laugh! At the same time, I ask tough questions designed to stretch clients' thinking and spark their imaginations. Embarking on a voyage of self-discovery often brings surprising, new insights, and I am committed to providing judgement-free support of that process.  
Specialties:
Corporate executives/leaders reinventing/reimagining their careers

People seeking greater balance between time/personal values

Career transition and transformation

Employees craving a revitalized work life
Favorite Quote:
"Everything that happens to you is your teacher. The secret is to learn to sit at the feet of your own life and be taught by it." – Polly Berends
Core Values:
Zest for Life, Service, Authenticity, Humor, Connection, Honesty
Testimonials
Mike made the coaching experience a safe place, but encouraged and challenged me to consider things I had never thought about.
I've never experienced coaching before and I loved having the outlet for being open and honest with Mike.
I deeply appreciated having someone genuinely care about my happiness and well-being.
Absolutely one of the best personal growth experiences of my life!
Mike challenged me but never made me feel bad for being wishy-washy. He was always very positive and encouraging.
Mike challenged me to not just talk about things, but to do things for myself, my family and my career.
Mike's coaching has made a positively huge difference in my life.
Mike has helped me articulate what I need, what I want, and more importantly, what I don't want, so that I can continue on my professional career with more direction and focus.
Mike is my biggest fan! He always keeps it real and always has me thinking...I need this. He always seems to know what I need.
Mike's benefit to me was beyond any formal coaching tactics; I was forced to think about and articulate my professional and personal concerns, points of joy, and desire for growth.
Mike's guidance has allowed me to think about my challenges from a different perspective.
This experience has been so positive and affirming for me, and it's without a doubt one of the main reasons I am so clear about what comes next for me professionally.
Mike is a gem! I instantly found him to be someone I easily trusted and could confide in.