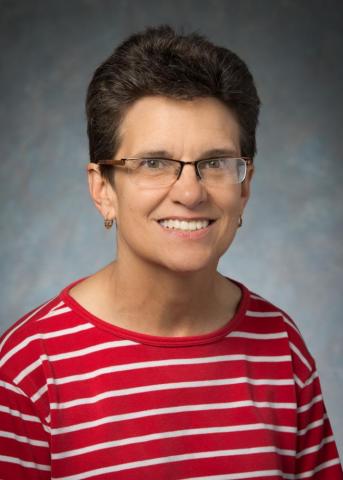 Nan Fischer
Cincinnati, Ohio
It's all about the learning.
Smart captains know there is great value in partnering with a navigator to sail uncharted waters. Nan is that intrepid navigator for those on a heroic journey to becoming more personally powerful.  As a teacher, administrator and now coach, it's been her life's work to help people connect to their inner worth and wealth in order to become the bright star they were meant to be.  
As a lifelong educator, Nan has played a guiding and empowering role for people in both corporate and not-for-profit sectors, helping them realize the power of bringing their greatest natural gifts to the fore. Using creativity, humor, communication and intuition, Nan facilitates journeys of self-discovery and personal and professional mastery.
Nan received her Professionally Certified Coach (PPC) credentials from the International Coach Federation and completed coaches' training at both the Hudson Institute of Santa Barbara and the Coaches Training Institute. She earned her Master of Arts degree in Pastoral Studies from the Athenaeum of Ohio and a Master's of Education in Human Resource Development from Xavier University.  
Nan on Her Passions:
Being a devoted partner, faithful family member and friend; kayaking, hiking and biking; serving as "camp counsellor" for family and friends; expanding my horizons through travel, reading and lifelong learning; and comedy in any form.
Nan on Her Coaching Style:
I calmly and firmly call clients to embark on the greatest adventure of all—looking within to discover their inner riches. Together we expand their self-awareness and self-mastery; harness their values and vision; minimize limiting beliefs and maximize their strengths for greater effectiveness. Success for me as a coach comes when I see clients take full command of their lives, leading to greater inspiration, positive impact and influence for them, their families and the world.  
Specialties:  Helping those who are…
Seeking new horizons

Charting new personal and professional territory

Claiming their own power

Translating their vision into reality

Elevating their effectiveness
Favorite Quote:
There can be no greater or lesser mastery than over oneself. – Leonardo Da Vinci
Core Values:
Creativity, Humor, Integrity, Learning, Relationships, Service
Testimonials
Nan is marvelous, and I love working with her. While our focus has been primarily professional relationships, her work with me spilled over into home/personal life -- the areas where I have the greatest challenges.
Nan has shepherded my journey as a leader and person, bringing me to life in so many ways. Her coaching has provided clarity about my values, and helped me integrate those into both work and real life!
Nan is the voice of calm and reason I need in my life. I often ask myself, "What would Nan say about this?"
I love working with Nan. She has made me better and has now even impacted our team and our organization!
Nan is amazing! I really appreciated her style and interest in my life. Always felt she had my back, but pushed me to be better.
Nan's gifts of active listening, validating and educating me was so inspiring. Also, she provided me with so many helpful resources to extend my learning.
I am a better person, truly better overall, and that has happened on Nan's watch. I will make the most of this experience in my life for years to come.
I am so amazed at the changes in myself and my life over the past couple years. Working with Nan has helped me become more confident and accomplish more.
Truly, Nan has helped me prepare for all the wonderful things that are now happening in my life.
I marvel at Nan's ability to come up with a meaningful quote or resource that perfectly matches what I need to hear or know more about.